The SEARP&DC Head Start Program is a child development program licensed by the State of Alabama Department of Human Resources to provide services to 324 children ages three (3) to five (5) years old enrolled at six Head Start Centers located in four rural Alabama counties. The program also provides Early Head Start services to 32 children ages zero (0) to three (3) years old. The Head Start Program, operating with HHS federal funding and local in-kind support, has provided continuous services to children in Southeast Alabama for over 41 years. Enrollment information can be obtained by calling Center Directors at the following Head Start Centers:
Eufaula Head Start Center – (334) 687-2796
Florala Head Start Center – (334) 858-3060
Geneva Head Start Center – (334) 684-6168
Opp Head Start Center – (334) 493-4451
Andalusia Head Start Center – (334) 881-0181
Andalusia Early Head Start (334) 222-1879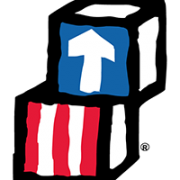 What is Head Start
Head Start is a federally funded child development program providing services to three – to – five year old children of low income families. Enrollment priority is given to children from families meeting the federal poverty guidelines. Head Start actively recruits and enrolls children with disabilities and is committed to providing individualized services for the total inclusion of children with professionally diagnosed disabilities. Head Start staff in partnership with parents, local agencies, and other community resource providers offer comprehensive services in the Division of Early Childhood Development and Health Services, and the Division of Family and Community Partnerships. The following component services are provided:
Head Start has provided leadership to improve early childhood education. The Head Start concept of early childhood education is a comprehensive program designed to meet the emotional, social, health, nutritional , and psychological needs of children from low income families. Children from such home environments often have health problems and a lack of self confidence that would put them at a disadvantage in public school. Head Start provides these children with the opportunity to enter public school with a "head start" willing and able to learn. Head Start provides the necessary "bridge of transition" to public school.
Education
The Education Component is designed to provide a learning environment to enhance social, physical, intellectual, and emotional development that is consistent with the child's age. An individualized approach is taken toward assessing children's needs and providing a daily lesson plans that respond to those needs. This approach is respectful of our multi-cultural heritage. Parents are considered partners in their child Head Start experience and are encouraged to be an integral part of their child's education.
Health
Head Start provides a comprehensive health program to promote preventative health services and early intervention. Head Start families are provided with information to link them with an on-going health care system. Health services provided to Head Start children include medical and dental exams and follow-up treatment as needed.
Mental Health
Mental health and psychological services are provided to Head Start children that encourage healthy social and emotion development. Mental health professionals provide on-site observations of classroom activities and consultation with both staff and parents. Mental Health training is provided at pre-service and in-service conferences to parents and staff.
Nutrition
The Head Start program participated in the USDA Child Nutrition Program administered by the Alabama State Department of Education. A nutritious breakfast, lunch, and snack is provided to every Head Start child. Nutrition training is provided in the classroom and at parent meetings.
Social Services
Social Services recruits and enrolls children at each Head Start Center. Assistance is provided to families based on individual family needs assessments. Families are encouraged to set goals and enter into a partnerships with Head Start in striving toward their accomplishments. Families are assisted in accessing available community resources, emergency assistance, and crisis intervention.
Parent Engagement
Parent involvement is an essential part of every Head Start program in providing assistance in program planning, classroom activities, committee activities, and program governance through Policy Council activities. Parents are encouraged to become involved in every part of Head Start. Parents are given the opportunity to participate in training, workshops, and attend conferences. Many parents have later become employees of the Head Start Program.
Disabilities
 All children are screened for physical disabilities and developmental delays. Pursuant to a professional diagnosis of disability, an Individual Education Plan (IEP) is developed and implemented in daily lesson plans and activities. Ongoing services are provided to meet the child's special needs.
Robiann Gilbert
Head Start Director
SEARP&DC